• Art & Illustration • Sketchbook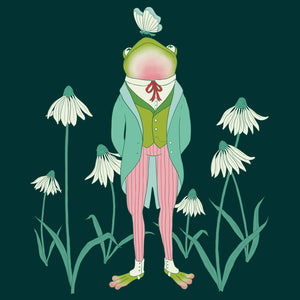 I'm back again after another great Victoria Johnson class, this time on the theme of creating collections.
The idea of an illustration collection is that you work on multiple pieces around a single theme and with a similar color palette. This helps make the creation process a bit smoother, since you have set yourself some limitation in the beginning, and it can also make it easier to sell multiple pieces of art to the same customer, since they tend to go nicely together.
---
• Art & Illustration • Sketchbook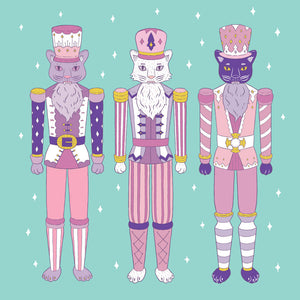 I recently took an online course to create some holiday themed art, called Create Christmas by Victoria Johnson. This was such a fun class, full of talented and creative people. The class is set up in a three week structure, with each week having a theme and a color palette. So each week, I would pull out all of my sketching tools in that color palette and explore the theme in my sketchbook. I absolutely love the sketchbook spreads that resulted from these experiments. It was really interesting to me to see how keeping to a specific theme and color...
---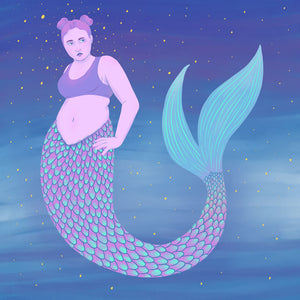 Every year, I see MerMay drawings in my Instagram feed, and I always want to participate, but I always think of it too late. So this year, I made sure to be more mindful of it, and I had a ton of fun drawing mermaids.
I've been working on figure drawing lately, and I'm struggling in particular with shoulders and necks, so I thought this would be a good way to focus only on the part of the anatomy that I'm struggling with and leave the rest up to my imagination.
---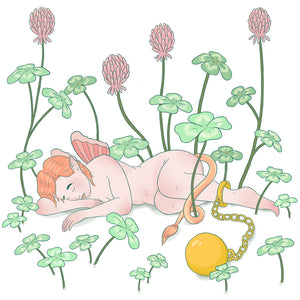 This month's artwork feels a bit of a hodgepodge, but I think that's to be expected in a time of global crisis. The fact that I managed to complete anything at all I'm taking as a success.
---
• Art & Illustration • Sketchbook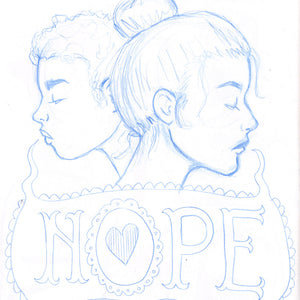 Over the past few years, I've been working to improve my drawing skill and experiment to find a more consistent and comfortable style. However, I tend to get bogged down some days, weeks, and even months with the administrative side of running a creative business, and I don't always find the time to devote to my drawing practice.
So last month, I decided I should start drawing every day. At first, I tried to think of a good timeframe to draw every day, as a challenge to myself. Perhaps for a month, or a few months, or even a year? But they I realized that I want this to be an ongoing habit, so the goal now is just to draw every day for the rest of my life.
I don't know whether I'll achieve that goal, but I did make it a month without too much fuss, so I'm feeling pretty good.