• Embroidery • Tutorials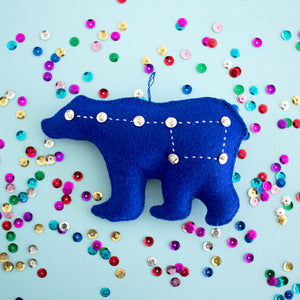 A few years back, I started making new felt ornaments for my tree every holiday season. Last year, I discovered sequins, and now I'm hooked. They just add so much fun holiday sparkle and cheer! Making felt ornaments with them is easy as pie.
---
• Art & Illustration • Tutorials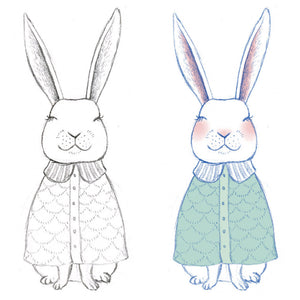 In my quest to "find my style," I've spent a lot of time trying to figure out what I do and don't like in my drawings. One thing I've discovered I like a lot is the sketchy graphite linework in my initial thumbnail sketches, so I'm trying to find ways to bring that into my finished work.
I recently discovered an easier way to bring that into digital work, so I put together a tutorial to share it with you.
---
• Art & Illustration • Embroidery • Tutorials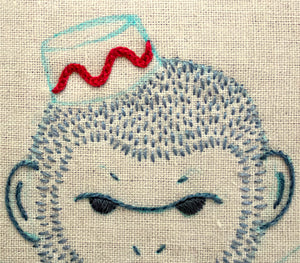 I've been working on an embroidery of a flying monkey from The Wizard of Oz. I knew I wanted to play with some fun stitches, and his fur and the embroidery on his outfit seemed like a great way to experiment with some new techniques.I learned a new stitch for this project called the Hungarian braided chain stitch, and I thought I'd share it with you as a tutorial. It creates a really lovely textured, raised line that seemed perfect to decorate the monkey's little cap. Start with a small straight stitch at the beginning of your design line.Bring your needle up...
---
• Art & Illustration • Embroidery • Hand Lettering • Printables & Downloads • Tutorials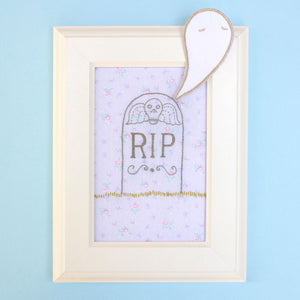 I've wanted to try 3D stumpwork embroidery for quite a while, and what better way to learn a technique than to teach it? 
I created this wired ghost popping out of a tombstone, with a
 PDF that has a tutorial for the stumpwork technique you'll need. I love the fact that he's ready to escape from the frame!
---
• Art & Illustration • Embroidery • Hand Lettering • Tutorials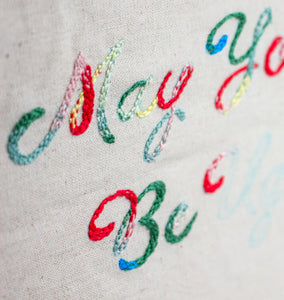 I always love a project that challenges me to push my craft forward, and I've been running into quite a few of those lately. One of the new techniques that I've been having the most fun with is for a project where I was asked to recreate the 
garish
 festive look of an ugly Christmas sweater as embroidered text. I'd like to share with you the shading method that I used in this project to blend together the 
clashing
 cheery colors in the embroidery.