• Art & Illustration • Embroidery • Printables & Downloads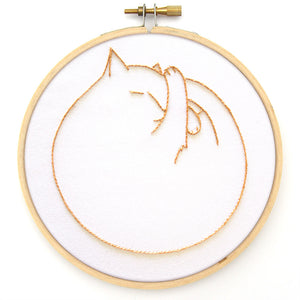 I'm really excited to bring back my popular Catnaps embroidery pattern, with an all-new addition to the designs. The new patterns are available as iron-on patterns or PDFs, but the entire collection wouldn't fit onto a single iron-on transfer.
Since I couldn't just turn my back on the two kitties that didn't make the cut, I decided to share them here, as a free PDF embroidery pattern.
---
• Embroidery • Tutorials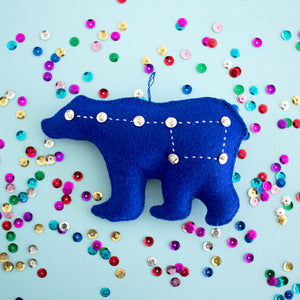 A few years back, I started making new felt ornaments for my tree every holiday season. Last year, I discovered sequins, and now I'm hooked. They just add so much fun holiday sparkle and cheer! Making felt ornaments with them is easy as pie.
---
• Art & Illustration • Embroidery • Tutorials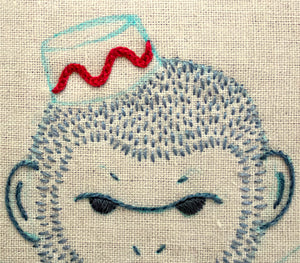 I've been working on an embroidery of a flying monkey from The Wizard of Oz. I knew I wanted to play with some fun stitches, and his fur and the embroidery on his outfit seemed like a great way to experiment with some new techniques.I learned a new stitch for this project called the Hungarian braided chain stitch, and I thought I'd share it with you as a tutorial. It creates a really lovely textured, raised line that seemed perfect to decorate the monkey's little cap. Start with a small straight stitch at the beginning of your design line.Bring your needle up...
---
• Art & Illustration • Embroidery • Hand Lettering • Printables & Downloads • Tutorials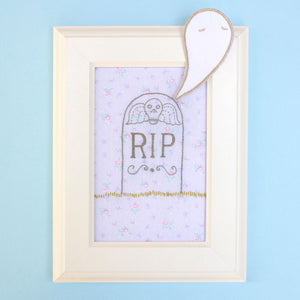 I've wanted to try 3D stumpwork embroidery for quite a while, and what better way to learn a technique than to teach it? 
I created this wired ghost popping out of a tombstone, with a
 PDF that has a tutorial for the stumpwork technique you'll need. I love the fact that he's ready to escape from the frame!
---
• Art & Illustration • Embroidery • Printables & Downloads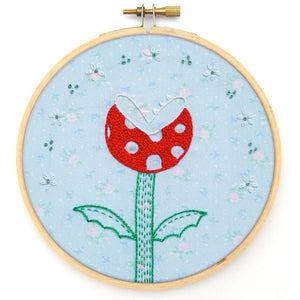 I made this embroidery for a crafting swap with someone who enjoys nerd culture and old-school Mario, and I turned it into an embroidery pattern to share
, since I figure everyone needs a Nintendo-based stitch sampler.